"Breaking The Habit" ®
Certified Specialists in Workers' Compensation Law
State Bar of California Board of Legal Specialization
American Bar Association Members
Winner of Eighth Annual Diverse Supplier Achievement Award by Accident Fund Insurance Company of America.
"Breaking the Habit"® reduces average total cost per case by more than 50%, compared to statewide averages (confirmed by Bickmore Actuarial). Our litigation strategy also reduces average cycle time by a similar percentage. 
"Breaking the Habit"® is a registered trademark of Sapra & Navarra, LLP, protected under the trademark laws of the United States and other countries, and any commercial use, distribution, duplication, or reproduction of this trademark is strictly prohibited without the express written consent of Sapra & Navarra, LLP.
Top Franchise Legal Players: Ambika Sapra
Co-Founder and Partner at Sapra & Navarra, LLP
Ambika Sapra cautions franchisees against looking for the mythical legal unicorn: a way to get out of being sued.
It's better to take proactive steps to be prepared, not surprised.
Books By Co-Founder and Partner at Sapra & Navarra, LLP
Albert Navarra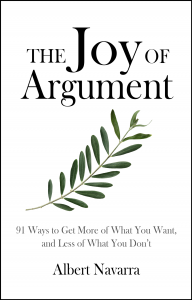 The Joy of Argument
91 Ways to More of What You Want, and Less of What You Don't
by Albert Navarra
There are things in life you want but will never get, unless you learn how to argue for them. And there are things in life you don't want, but you'll get them anyway, if you let others persuade you with weak arguments. Here you will learn how to get more of what you want, and less of what you don't. You'll learn The Joy of Argument.
"A decidedly simple guide to argument, written with understated style."
–Kirkus Reviews
The Joy of Argument is available from all major retailers, in print and digital formats. Purchase it from one of these retailers, or ask for it at your neighborhood bookstore: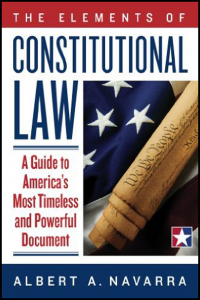 The Elements of Constitutional Law
A Guide to America's Most Timeless and Powerful Document
by Albert Navarra
Abortion, affirmative action, gay marriage, gun control, health care, immigration, national security, pornography, prayer in public schools, and taxes are but of few of the most hotly debated issues in our time. These issues are defining America and ultimately are all decided under constitutional law. Much of the current debate among politicians, members of the media, and the American public does not actually discuss constitutional law. As a result, the discussion and debate concerning these and other constitutional law issues are ill informed, unproductive, and most importantly, unpersuasive.
The Elements of Constitutional Law is for the person who cares deeply about these issues, and seeks an equally deep understanding of constitutional law.